Pumpkin Equipment and Facilities

The use of all the studio facilities and equipment are included in the hire rates. There are no hidden or extra charges.
Lighting Equipment
The studio is equipped with 4x Bowens 500w photography lighting, complete with various light modifiers and radio triggers.

For video we have a pair of Godox SL60W continuous lights.

All our lights use the same Bowens light modifier fitments to fit the best flexibility in both photo and video work.
We have a varied range of equipment to cover most shoots so you can customise the lighting setup to achieve the look you want.
If your not sure how to achieve a look, don't worry we are more than happy to help.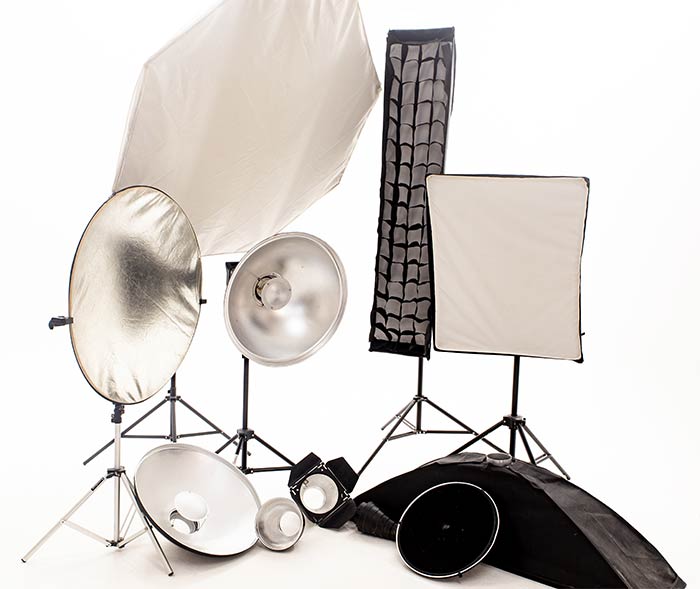 Backdrops

We have white and black 2.7m wide vinyl backdrops fitted by default.
We also have several paper backdrops available to add colour to any shoot, available colours vary so please get in touch if you require anything specific.
Changing and  Make-up Areas
The private changing room is equipped with a large mirror and wall hooks for hanging up clothes. The changing area is 2m x 1.2m giving plenty of space.
Next to the changing room we have our makeup and hair preparation area, this has two seated spaces complete with mirrors.
We also have two clothing rails available to help with fashion and e-commerce shoots.

Waiting Area
There is a large waiting area with sofas next to the tea/coffee making facilities. Along with a small fridge stocked with water & soft drinks.
There is also a 49inch 4K smart TV perfect for displaying and sharing your work or keeping clients entertained when not in front of the camera.
General Information
Pumpkin Studios is spacious with room for many people on larger shoots.

We have heating for winter and air conditioning for summer so you are always comfortable.
There are chairs, stools and blocks available as props.
We are located on the first floor of a beautiful listed building with a car car park.
We offer free WIFI.
Pumpkin is in a great location just outside Oldham town centre. There is a garage next door as well as a shop, chip shop and sandwich shop nearby.